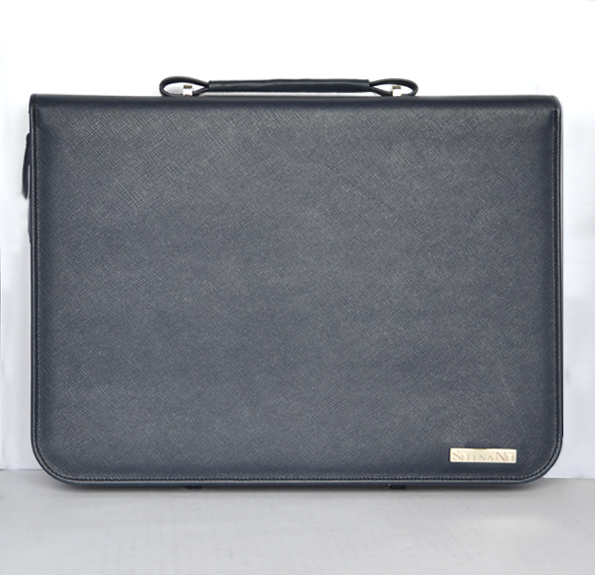 OYSTER is the larger Unisex iBAG of the collection.
Thanks to its rigorous and minimal aesthetics, it gives great prominence to its precious Italian saffiano, nappa or printed/real crocodile leather.
With spacious inside pockets for your documents, cards, pens ect, a note pad holder and a removable iPad/tablet universal cover, it is the perfect bag for working and travelling in a chic and elegant style,carrying all of your precious belongings. It can be carried by hand, with one strap, crossbody or as a backpack thanks to the included shoulder straps.
DESCRIPTION
The fashionable and professional bag of the collection. It is larger and it has inside pockets for documents, pen holders, note pad holder, inside cover fo iPad/tablet and it can carry also your 14 inch computer. Easy zip opening. Short handle, 2 detachable shoulder straps. Carried by hand or with one /double strap as a messenger bag or a backpack.
MATERIALS AND CRAFTMANSHIP
100% Handmade in Italy by leather artisans.
Selected Saffiano leather from Italian tanneries.
ACCESSORIES
Two detachable straps in Saffiano leather matching in color and quality the one of the bag.
DIMENSIONS
Width 13,85 in / 35,2 cm – Height 10,62 in / 27 cm – Depth 1,81 in / 4,5 cm
Scegli la OYSTER perfetta per il Tuo stile